The project SECURITY IN ICT is developed by 5 schools from the Czech republic, Portugal, Spain, Slovakia and Lithuania.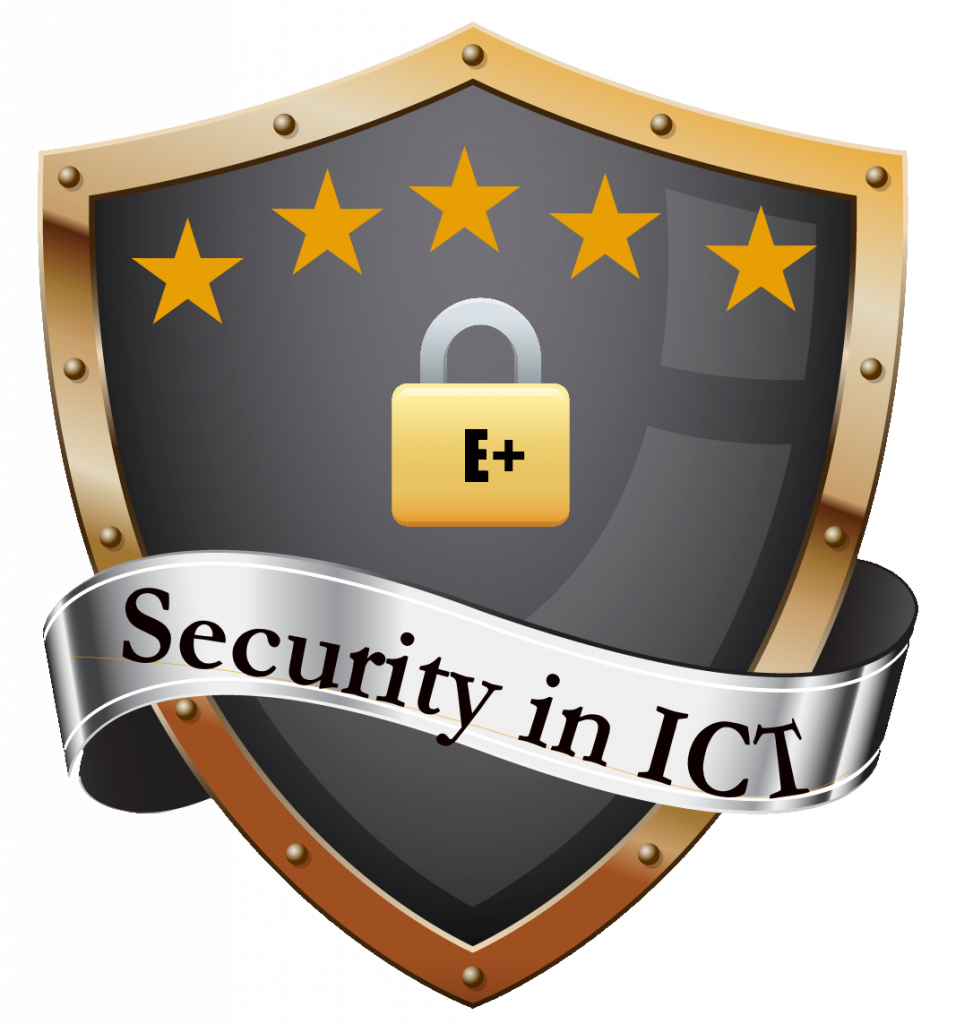 A Erasmus + project.
The issue of privacy and security in ICT is more and more relevant, especially in the group of young people, who use the modern technology every day and it is an obvious part of their lives. Therefore it is important to talk about potential threats and challenges that the use of new technology brings. The partnership consists of secondary schools, both vocational and general, from different European regions, but we all tackle the same issues related to the responsible use of ICT among the group of students. But this project is focused not only on the private level of ICT security areas (e.i. the spread of private information via social networking sites or the Internet, bank access, electronic signature, open source x licensed programmes) but also on the business level with the practical use of students´ firms (as a practical part of the project, students will prepair an ICT security plan for students´firms or general public).
AIMS
The project objectives are:
increase students´ competences for the secure use of ICT
increase students´ awareness and understanding of the EU legislative in the selected areas of ICT security
increase students´knowledge and competences about ICT security for companies/own business
increase students´ awareness and understanding of the EU legislative in the selected areas of ICT security
promote students´entrepreneurial skills by creating ICT security plan for students´firms
promote teachers´ knowledge and competences in the selected areas of ICT by participating in the joint training
WORK PROCESS
The project is well structured, the main topic – Security in ICT – is divided in four areas with several topics to work on. Each area and its activities is linked to one project objective and fulfill it:
a 1) Introduction in ICT security – topics: Use of the Internet; Internet banking and on-line payment; on-line communication and social networks; security in companies and own business – work environment, company emails and communication, internet banking, electronic signature, data and cloud, programes licenses etc. ). Each school will choose one topic to work on. The students will prepare presentations, worksheets and quizzes for the international exchange of students and they will present it. At a school level, they will have workshop with IT expert with practical demonstration. At a student exchange -they will discuss the topics in international study groups, compare and prepair two project outputs
EXPECTED RESULTS
The concrete results are: students participating in the project will produce both electronic and paper brochures for their peers: "Privacy and security on the Internet and social networks: Recommendation for students; " ICT Security rules for students´ firms"; "Map of the European Union ICT Security rules" (brochures to be downloaded from school/project websites and handing out at dissemination activities). Students will also create short videos for the YouTube channel on the topic ICT security – Threats and challenges for persons/ companies/ own business. The main project result are ICT security plans for students´firms (or general public) that will help, in a practical way, promote entrepreneurial skills and can be used by other school in regions while developing their own activities in entrepreneurial education. The plans will be available to download at the schools/project website and will be presented at the student firm fairs that take place in partner countries every year.